Keynote Address by SAA President (2022- 2025) at the inaugural ceremony of the board- 24 March 2022, Africa Regent Hotel Accra, Ghana
webAdmin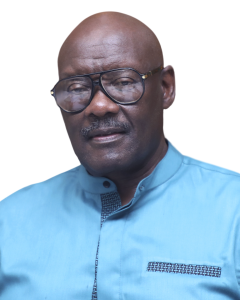 I am highly elated to be elected to serve as Chair and President of the executive board of the Society for AIDS in Africa (SAA) for the next four years. It is a privilege for me and my honourable members to steer the affairs of SAA in the next four years. Having been given the mantle on the 24th of March 2022, we are grateful to our predecessors Prof. John Idoko, the past President, all board members, partners, zonal constituents, SAA Coordinator/ICASA Director and the entire Secretariat.
The Society for AIDS in Africa is a Pan-African non-profit organisation which was founded in 1989 by a group of African scientists who shared a common vision to end the HIV and AIDS pandemic in Africa and mitigate the impact of other emerging diseases in Africa. The past activities of SAA and the ICASA brand have been credible and very commendable, and so going forward as an organisation, we envisage strengthening and meeting all the objectives of the new Strategic Plan 2022-2026 by:
Tackling all African health issues
Be the organization to reference and consult on African health issues
Be truly Pan African
Assist in eradicating TB, malaria, COVID-19, cancers, etc. and strengthening the health system in Africa.
We call on our unilateral and multilateral partners within the public health sector such as WHO, UNAIDS, UNFPA, governmental, and non-governmental agencies to help identify community health needs and advocate for the local vaccine development and production by expanding the number of laboratories and scientific institutions for biomedical research.
SAA is committed to ensure that our dream of setting up an ultra-modern headquarters to serve the needs of our community, help strengthen the health system in Africa in the coming years as well as provide a dedicated platform to all activists and other stakeholders.
In conclusion, on behalf of the executive board and myself, we endeavour to serve SAA and Africa to our utmost ability and look forward to leading the fight on ending HIV/ AIDS pandemic as a public health threat by 2030 and advocating for health system strengthening across Africa to better equip the continent to combat emerging diseases.